Newberg Dundee Bypass
first segment under construction through farmland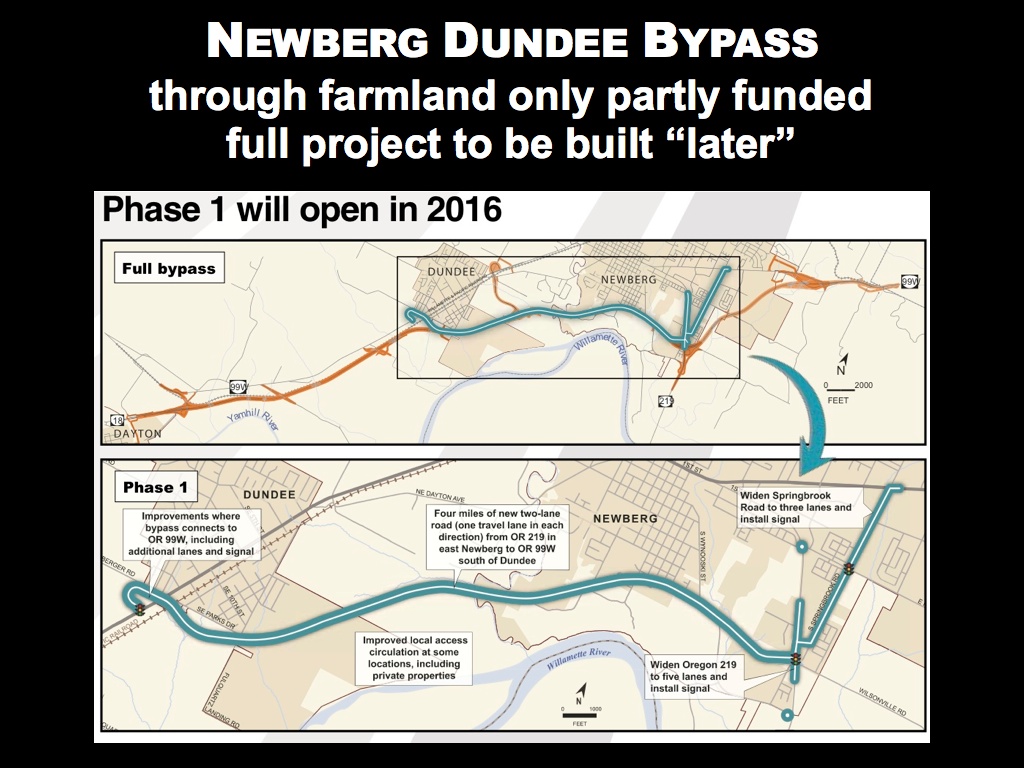 The Newberg Dundee Bypass is a new two-thirds billion dollar bypass through urban and rural areas, partly a faster route from Portland to the coast. Construction started in 2013.
www.oregonjta.org/region2/?p=highway99w&expandable=2
Newberg Dundee Bypass Draft Environmental Impact Statement comments
from Mark Robinowitz, PeakTraffic.org (2 megabyte PDF file)
ODOT fact sheet, Autumn 2012 - ODOT will only build part of this because there is not enough money.
The full bypass will be an 11-mile, four-lane highway around the cities of Newberg and Dundee. While the entire bypass has been approved, funding is only available for the first part of the project.

By using a phased approach, a key segment will be complete by 2016. Construction of this segment, known as Phase 1, is projected to cost $262 million, with funds coming from the Oregon Legislature's Jobs and Transportation Act, the federal government and contributions by Yamhill County, the cities of Newberg, Dundee and McMinnville, and the Confederated Tribes of the Grand Ronde.