Springfield, Oregon: Highway 126 expansions
ODOT and the City of Springfield are planning a $200 million (or more) expansion to Highway 126 in Springfield. This includes widening the "mainline" of the highway, reconstruction / expansion of the 42nd Street interchange, adding interchanges at 52nd Street and Main Street. The 126 / Main Street interchange would be especially large and convoluted, in order to facilitate extra suburbanization in the Thurston area, including Urban Growth Boundary expansions.
The extension of 126 to Jasper Road, called Bob Straub Porkway (after a former Governor of Oregon), was built with County funds and did not use ODOT or Federal highway money. This enabled Lane County to bypass Federal requirements to avoid "segmentation" of project approvals, in this case the wetland destruction permits were segmented by the Army Corps of Engineers (and there was little, if any, public opposition to the project in Springfield).
Decades old plans call for extending this highway across the Middle Fork all the way to Highway 58. The highwaymen still want this extension but they are currently unable to fund the rest of their wish list, so the odds of this being built are low. The Lane Council of Governments failed "Region 2050" planning process had maps including a 126 to 58 highway connection in 2004, but this process was inconclusive after spending about a million dollars, and this proposal is unlikely to be funded during the downslope of the oil era.
note that all three scenarios include urbanization of the rural / forestland toward Lane Community College. Two of the three include expansions to Route 126 to Veneta, Route 99 to Junction City, I-5 to Coburg, I-5 to Cottage Grove, Highway 58 and the 126 to 58 extension.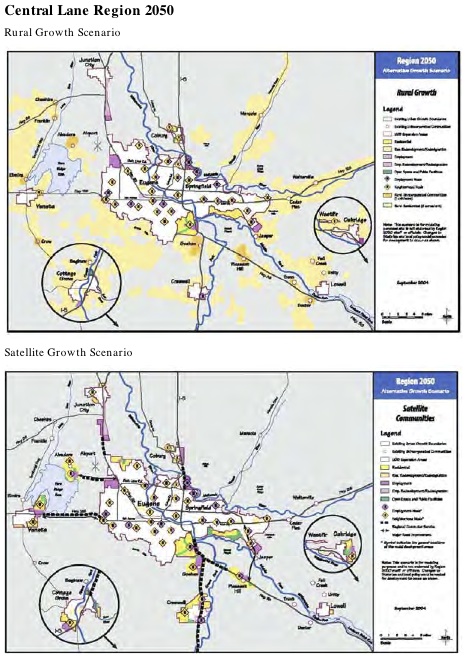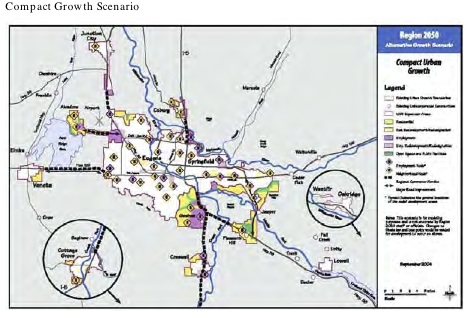 www.oregon.gov/ODOT/HWY/REGION2/pages/or126emp.aspx
official site for the project, on hold due to lack of funding
www.oregon.gov/ODOT/HWY/REGION2/pages/or126emp_projectlibrary.aspx
maps and other reports
Three options for 126 / Main Street interchange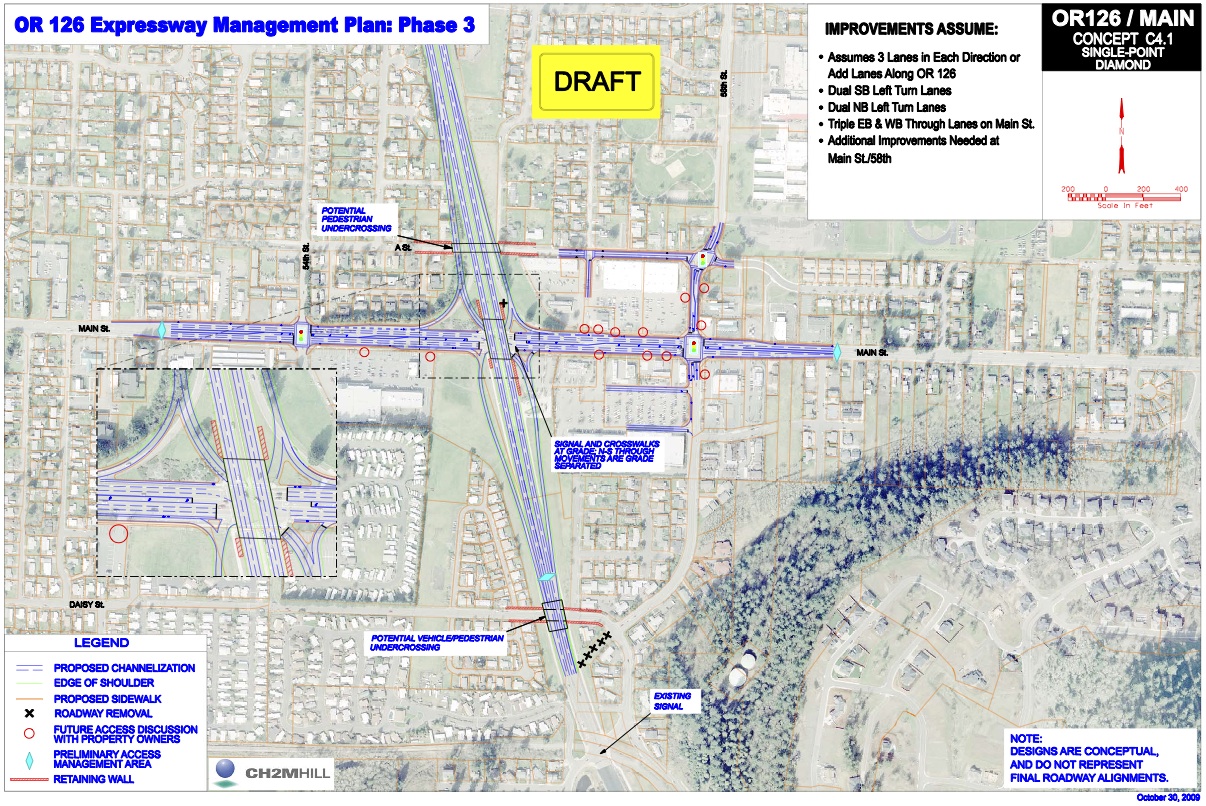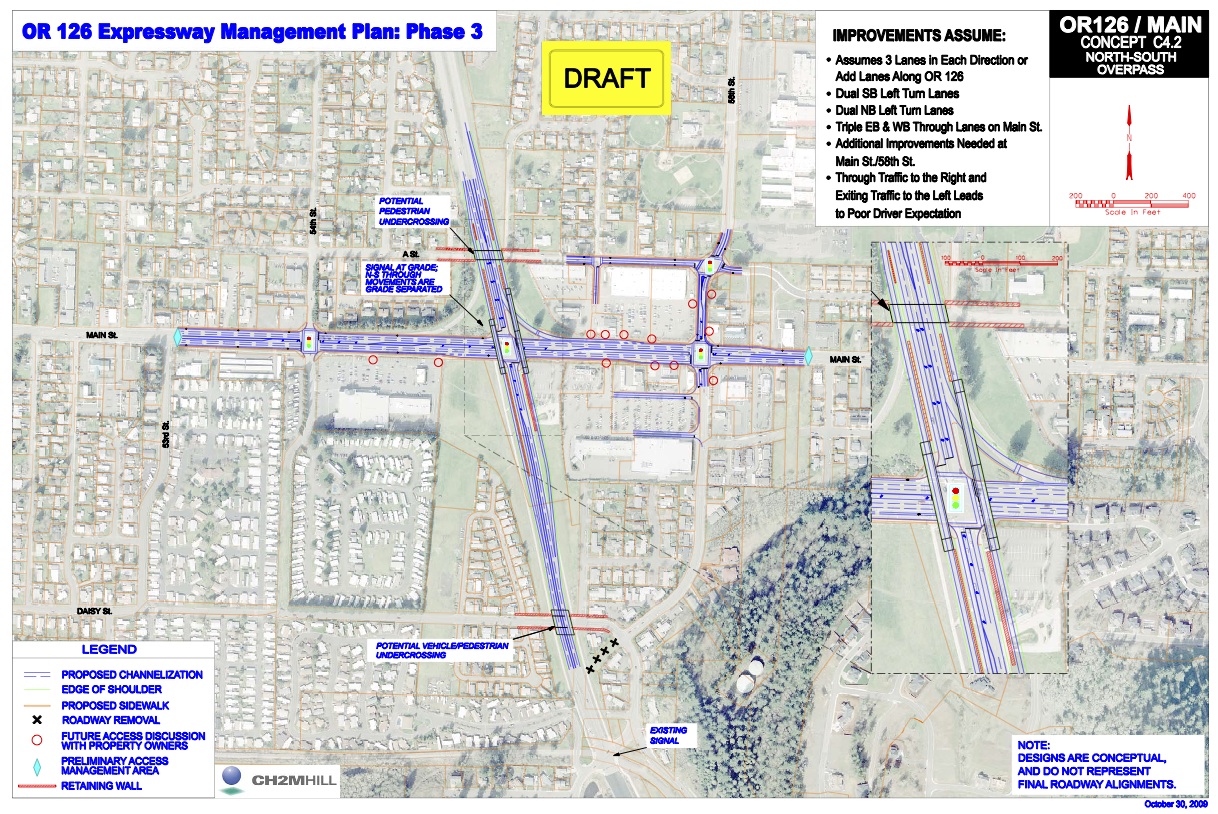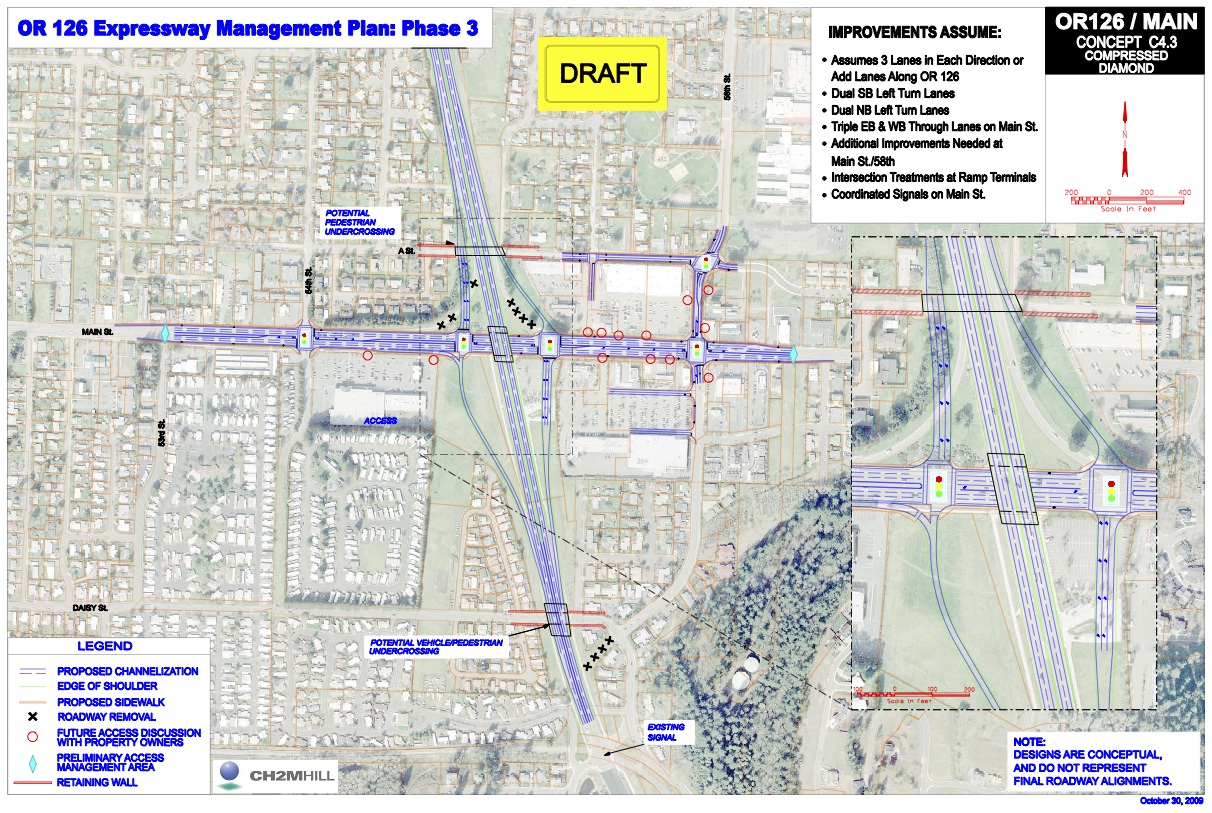 Two options for 126 / 52nd interchange