Maryland VMT peaked in 2007
Trillion Dollar Highway Plans
= Multiple Bypass Surgery
a state by state list
High Priority Corridors
specified by Congress in 1991, 1995, 1998, 2005, 2012
NAFTA Superhighways
Corridors of the Future
J. Edgar Hoover Parkway: transportation surveillance,
mileage taxes, RFID & video tolling
Paving Appalachia:
Corridor A to X in AL, GA, MD, MS, NC, NY, OH, PA, SC, TN, VA, WV
Alabama
Nebraska
Alaska
Nevada
Arizona
New Hampshire
Arkansas
New Jersey
California
New Mexico
Colorado
New York
Connecticut
North Carolina
Delaware
North Dakota
Florida
Ohio
Georgia
Oklahoma
Hawai'i
Oregon
Idaho
Pennsylvania
Illinois
Rhode Island
Indiana
South Carolina
Iowa
South Dakota
Kansas
Tennessee
Kentucky
Texas
Louisiana
Utah
Maine
Vermont
Maryland
Virginia
Massachusetts
Washington
Michigan
Washington, D.C.
Minnesota
West Virginia
Mississippi
Wisconsin
Missouri
Wyoming
Montana
| | |
| --- | --- |
| Save the Bay? Pave the Bay! | |

source: 2014 annual attainment report on transportation system performance
www.mdot.maryland.gov/Office_of_Planning_and_Capital_Programming/CTP/ CTP_14_19/1_Final_CTP_Documents/ 2014_Attainment_Report_1_8_2014FINAL.pdf
---
High Priority Corridor 33: The Capital Gateway Corridor
The Capital Gateway Corridor following United States Route 50 from the proposed intermodal transportation center connected to ''and including the I-395 corridor'' in Washington, D.C., to the intersection of United States Route 50 with Kenilworth Avenue and the Baltimore-Washington Parkway in Maryland.
High Priority Corridor 80: Intercounty Connector
Montgomery and Prince Georges Counties (Washington suburbs)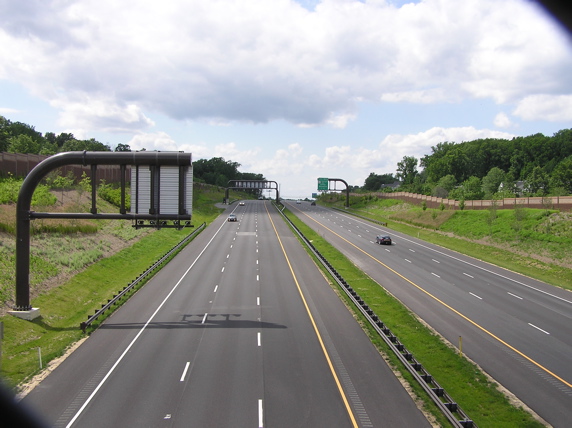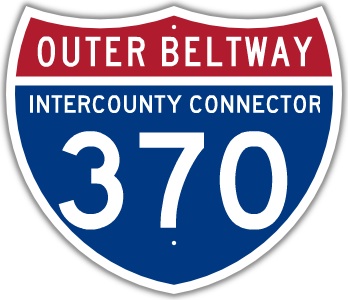 the ICC isn't as busy as its supporters projected it would be - June 2012
I-370 - Maryland 200 - Inter County Connector (part of a planned Washington, D.C. Outer Beltway). The ICC was designated National Priority Corridor 80. It connects countless Federal contractors and agencies along the I-270 "Technology Corridor" with I-95, just south of the National Security Agency.

The ICC opened for traffic in 2011 after a half century of freeway fights. It cost $2.5 billion to build.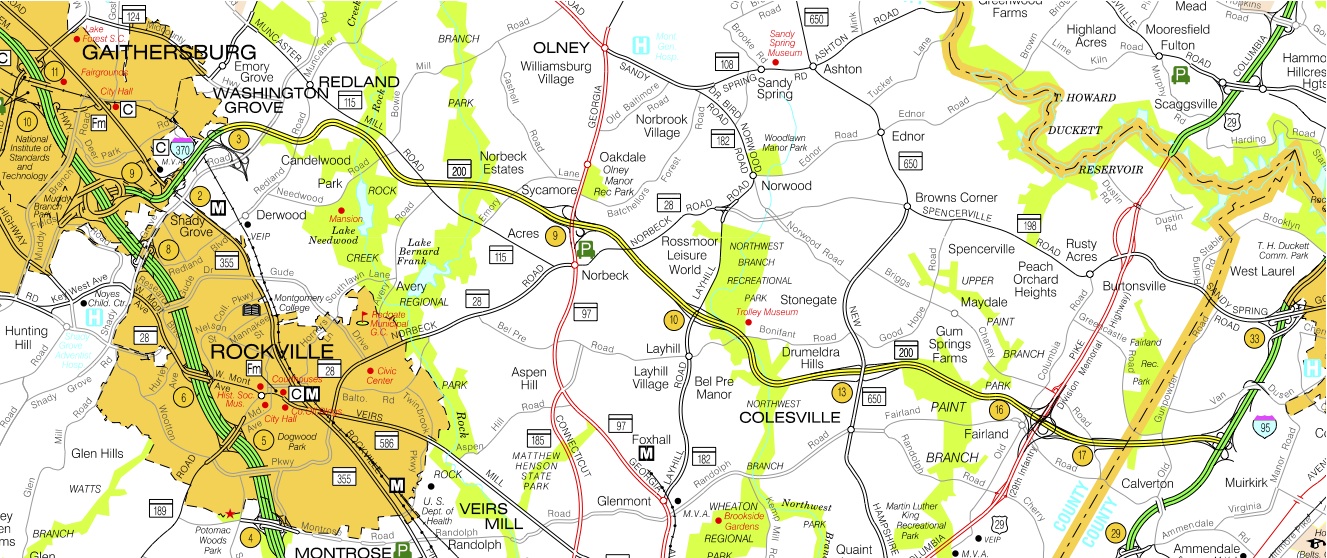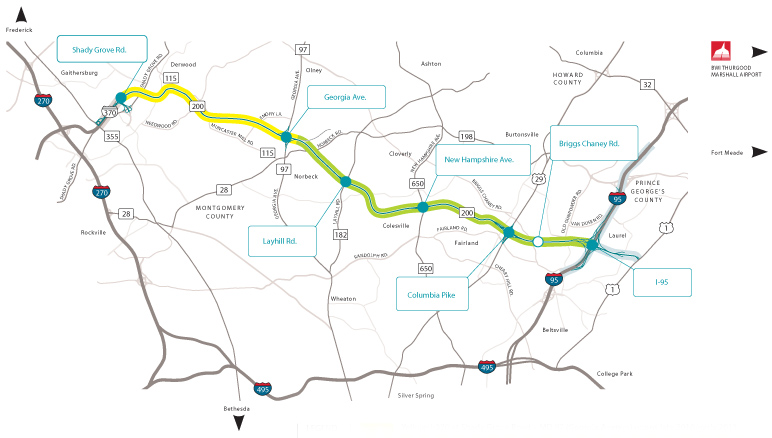 18 foot circumference tulip tree in the "wrong of way" west of Georgia Avenue, Rock Creek North Branch drainage. In 1996 this forest remnant was given media publicity and the Maryland State Highway Administration later moved the route a few dozen meters to avoid cutting this specimen tree. No route change was made through Rock Creek North Branch Stream Valley Park.
Charles County - Waldorf Bypass
www.washingtonpost.com/wp-srv/local/longterm/library/growth/transport/rt301.htm

Officials May Back Alternative to Waldorf Bypass
By Todd Shields
Washington Post Staff Writer
Thursday, May 1, 1997; Page D02

www.washingtonpost.com/wp-dyn/articles/A10139-2004Aug18.html
Counties To Press State on Funding
Conference Held In Ocean City
By Jessica Valdez and Josh Partlow
Washington Post Staff Writers
Thursday, August 19, 2004; Page SM01

Lack of state funding and concern over the project's impact on wetlands have stalled the Waldorf bypass, the county's top road priority.
US 301 upgrade
freeway upgrade for Route 301 from Bowie to Waldorf
Eastern Bypass - new bridge to Woodbridge, Virginia
301 bridge expansion, southern Maryland
Baltimore
I-83, I-70, I-170 (stopped)
www.kurumi.com/roads/3di/i170.html

I-795 (part built, part stopped)

I-795 was planned to travel further east inside the Baltimore Beltway near Wabash Avenue but was killed (late 1970s) by local opposition.
www.kurumi.com/roads/3di/i795.html

www.roadstothefuture.com/Balt_Early_Expwy_Plan.html
Since Baltimore does not have large amounts of parkland, there was growing opposition to building an expressway through a city park, even though the city had plans to acquire an equivalent amount of new parkland, so that the total amount of parkland would not be diminished by the new highway. The city kept this promise, by purchasing in the mid-1960s the Windsor Estate adjacent to Leakin Park. Still, the later controversies led to local groups and environmental organizations and the national Sierra Club to the filing of lawsuits in court to attempt to stop the construction. This alignment proposal was active until the early 1980s, when it was finally cancelled. The federal highway funds allocated for the segment from the city line to the I-170 junction were transferred to provide full funding for the Baltimore Metro (rapid rail transit) Owings Mills Extension (Section B) from Reisterstown Plaza Station to Owings Mills Station.
Baltimore Outer Beltway segment - MD 100 - recently completed
---
Montgomery County
Outer Beltway (stopped around 1972)
---
Rockville Freeway / Montrose Parkway
---
Outer Outer Beltway (listed on 1966 planning map)
---
Prince Georges County
A-44 (part of original Outer Beltway and later Inter County Connector) - A-44 east of Baltimore-Washington Parkway was canceled
---
Salisbury
Two segments of bypasses built through African American community, their protests were not successful. This is the main route from Baltimore / Washington to Ocean City.
Route 32 upgrade near National Security Agency recently completed.
Route 32 upgrade in western Howard County to I-70 not yet built.
Route 29 extension from I-70 through western Baltimore suburbs (part of the Baltimore Outer Beltway) not yet built.
Several options are being considered in Western Maryland for a north south Appalachian "corridor."
---
Maryland's goal - central part of the state completely criss crossed with interstate highways. Since the map below was printed the Intercounty Connector was completed from I-270 to I-95, bringing Maryland closer to the point of completely being paved over.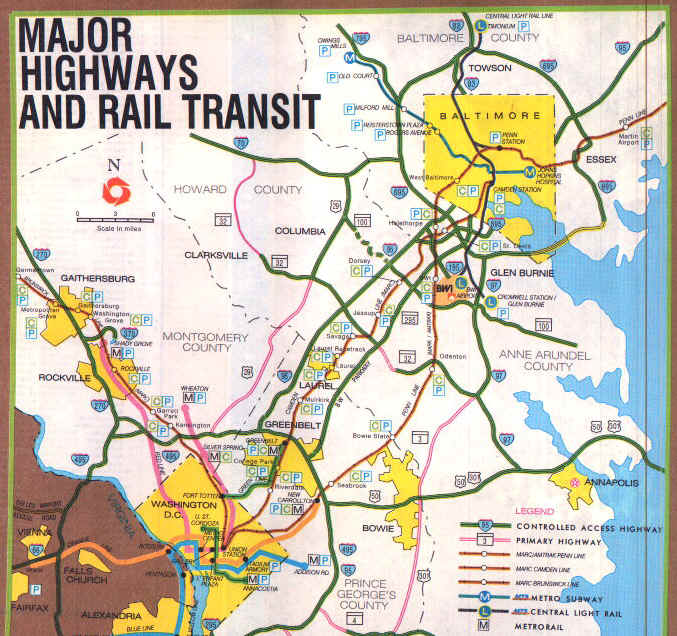 2012 version: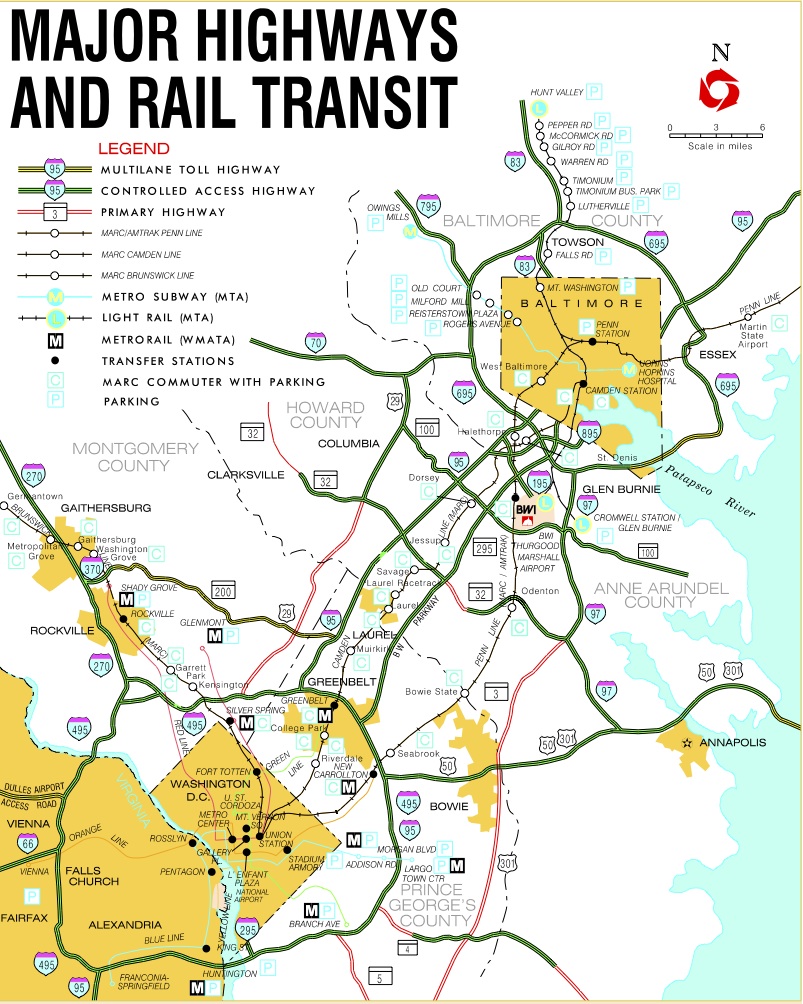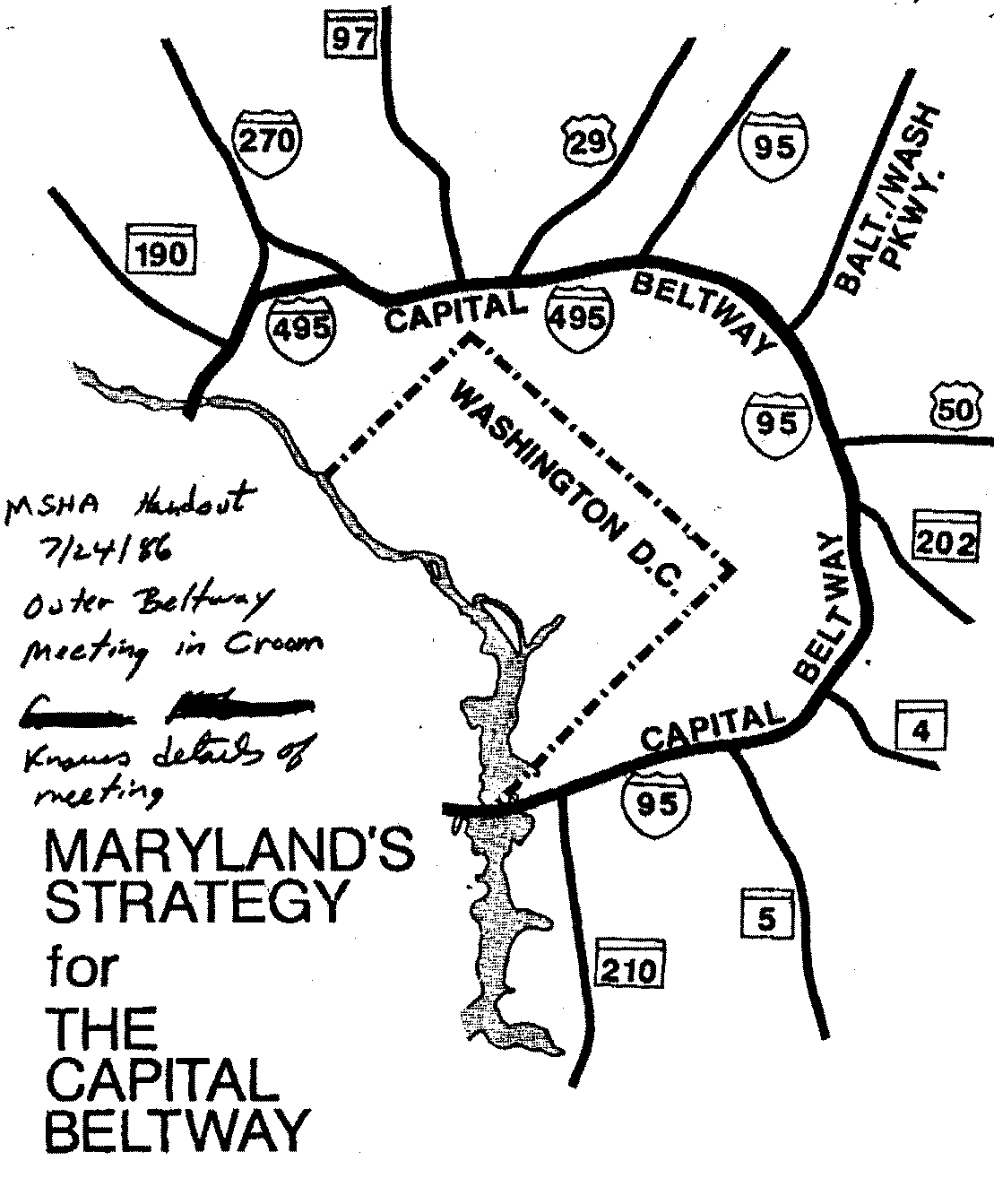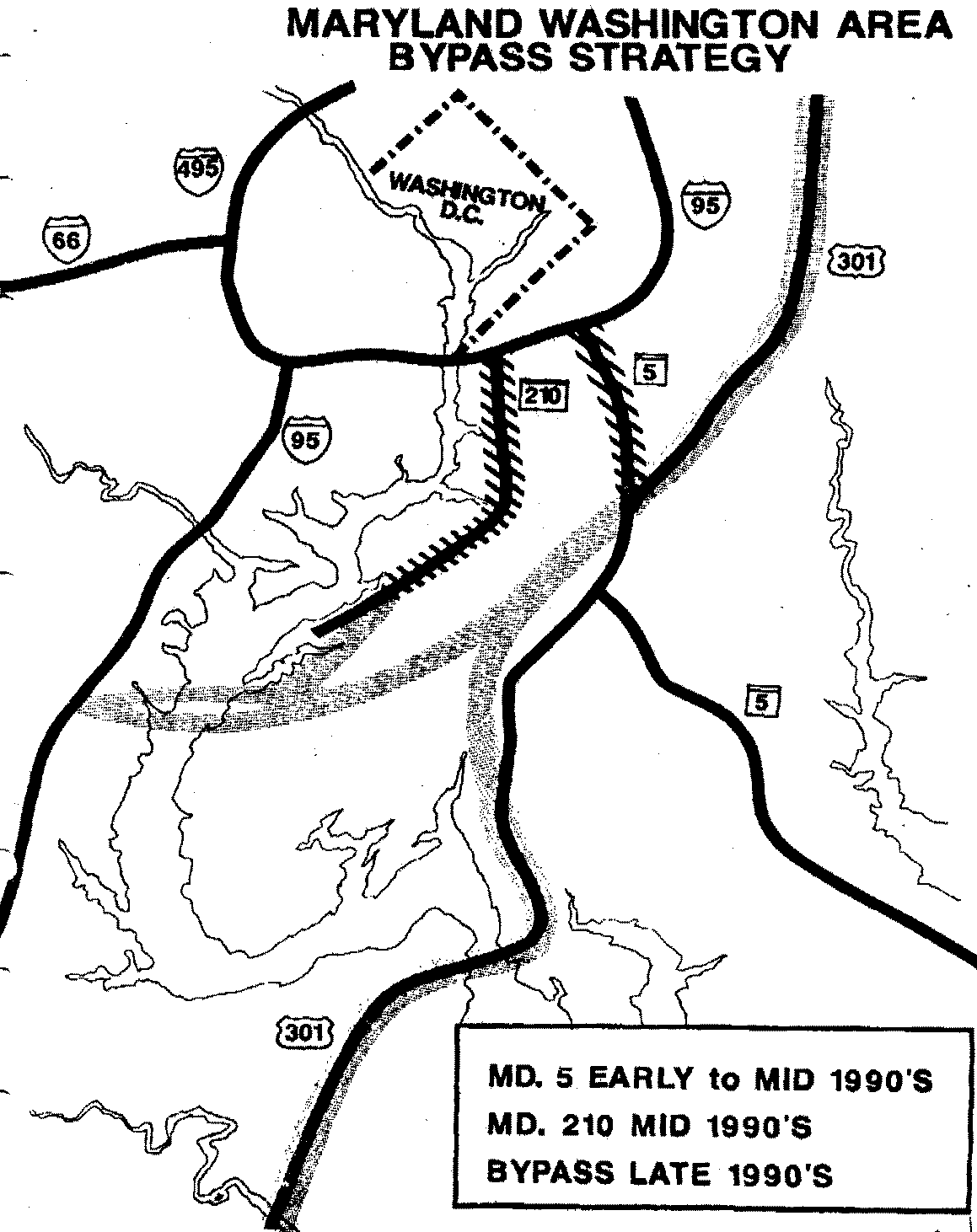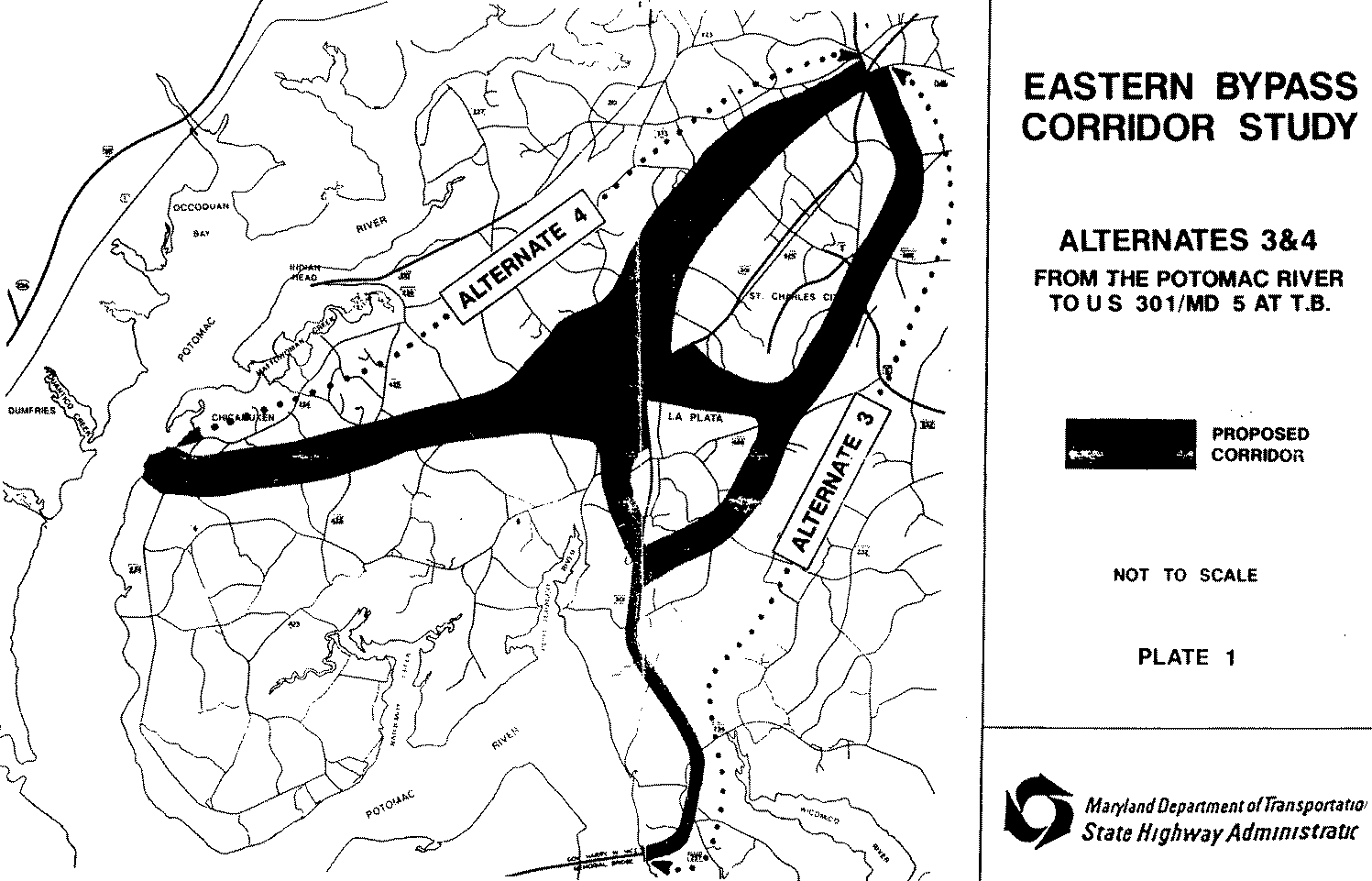 .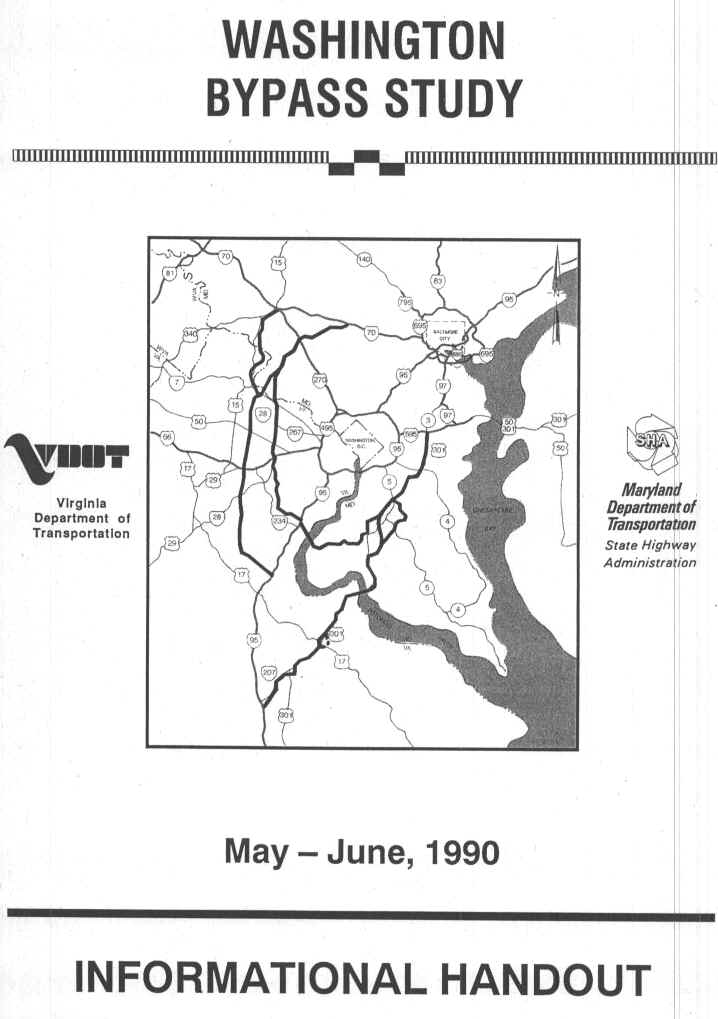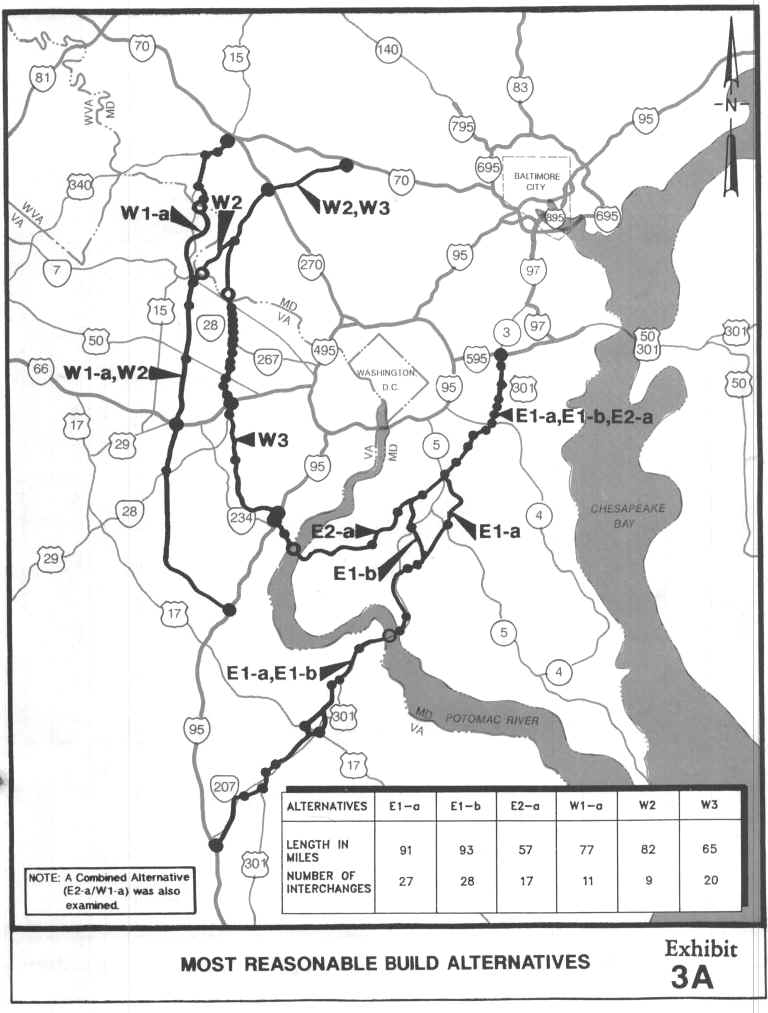 Downtown Baltimore: I-70, I-170, I-83
I-70 was truncated before bulldozing through a park. I-170 was never built. I-83 was truncated before crossing through the Inner Harbor. Barbara Mikulski, now a US Senator, was a leader in the effort to block I-83's completion. When she became a Senator, her community protection efforts ceased and she became a supporter of building excessive highways.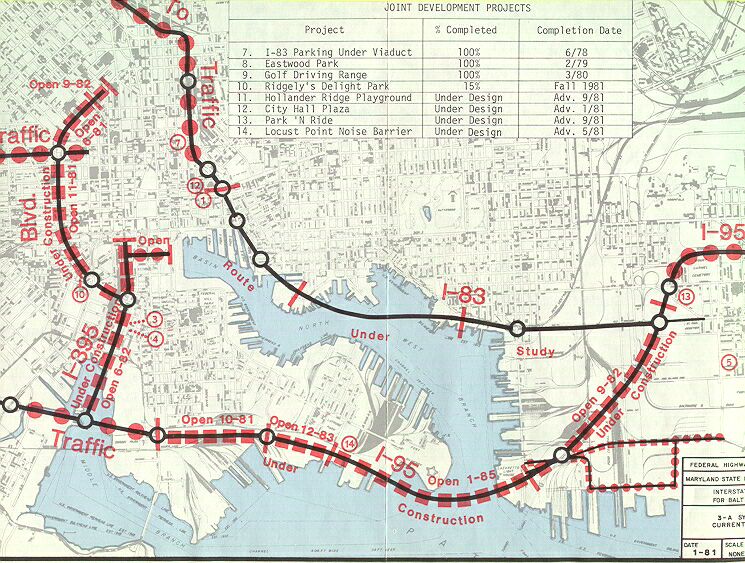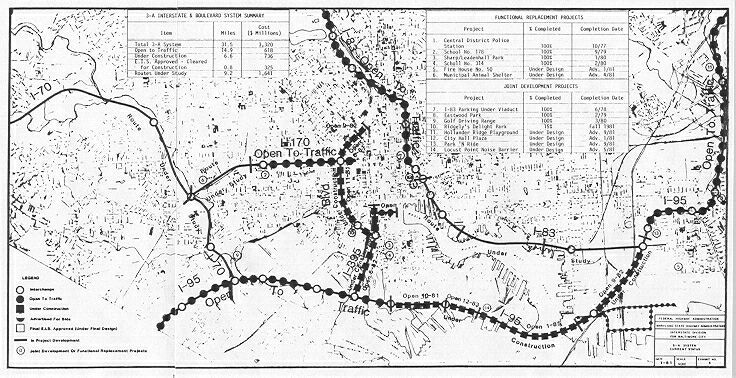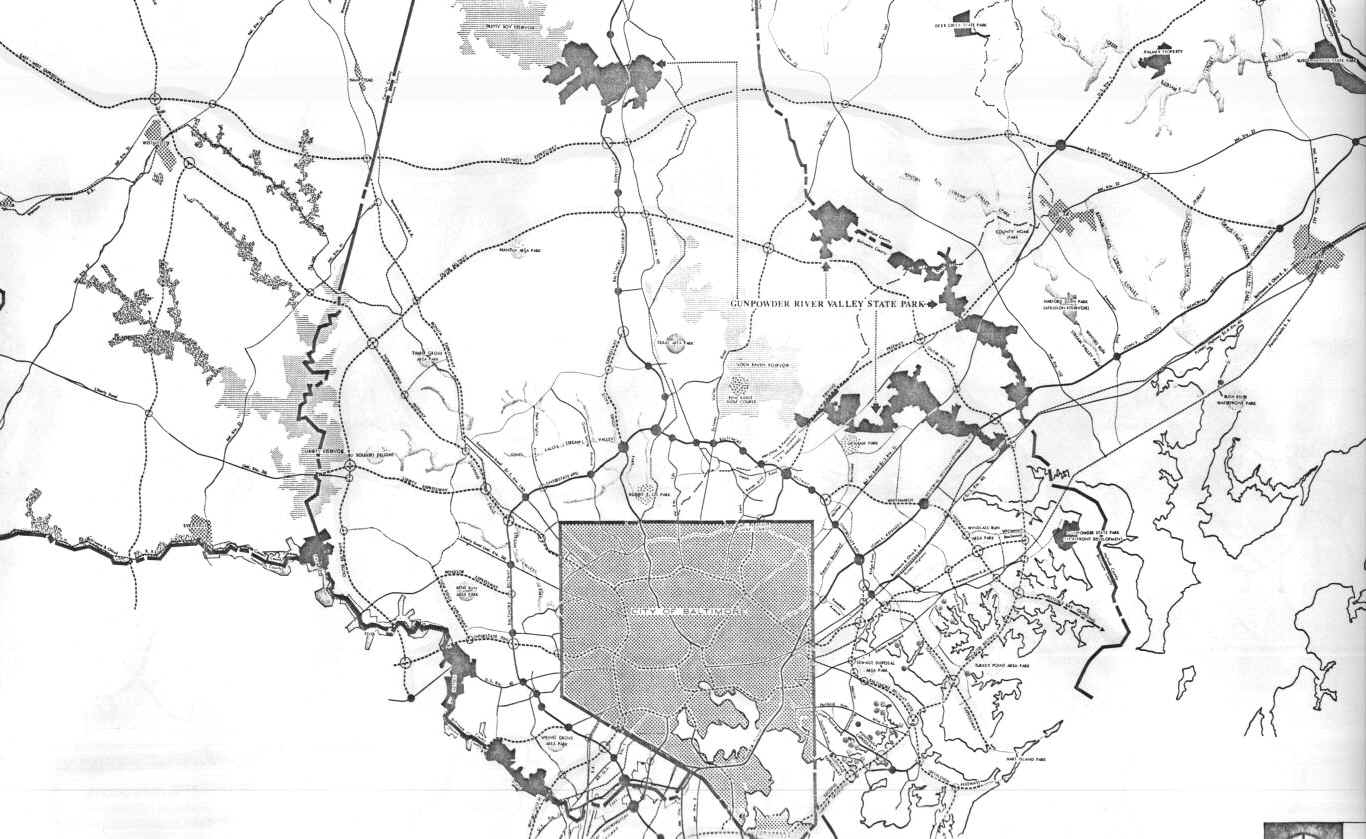 Appalachia:
Route 219 - Garrett County
see also Pennsylvania discussion of Route 219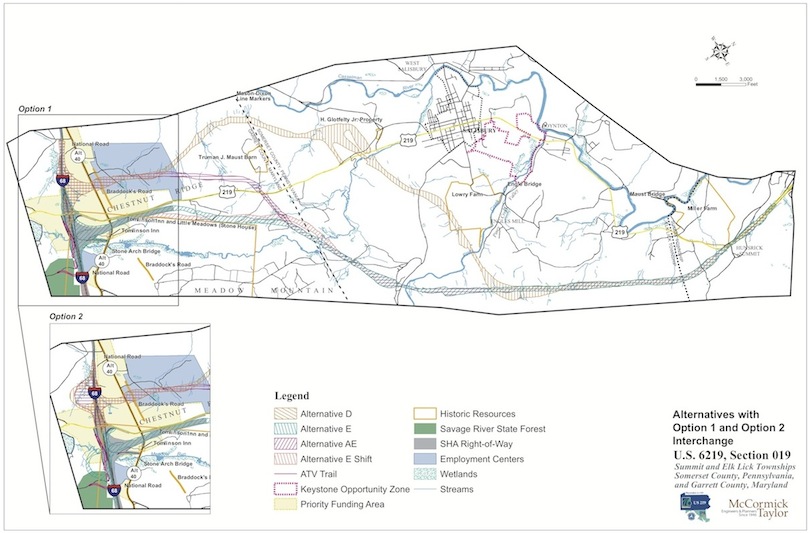 Route 220
from official study of Route 220, three options listed for the route between I-68 (Corridor E) and US 55 (Corridor H, under construction)
http://roadapp.org/us-220-deis-corridors-study
North-South Appalachian Highway Coalition
This coalition was formed as a result of action taken by The Greater Cumberland Committee (TGCC), a regional business-based organization representing five counties in three states, including Maryland (Allegany & Garrett), Pennsylvania (Bedford & Somerset) and West Virginia (Mineral). The effort of TGCC to foster major regional economic development projects and policies has moved the North-South Appalachian Corridor project forward dramatically since 2009.
The North-South Appalachian Highway Coalition members now include the County governments of Cambria and Somerset Counties in Pennsylvania, the County governments of Garrett and Allegany in Maryland, and the Mineral County government in West Virginia. Those County Governments represent well over 354,000 citizens, numerous businesses and their employees. The business representation includes those both small and large, corporate and private and boasts an employee representation of over 26,000.